The Story of Mad Diet
Meet the Mad Diet Founder. Suzanne Lockhart is a senior food industry executive, science writer, and author of the bestselling book Mad Diet.
In a career spanning over 20 years working with government agencies, global food manufacturers, farming groups, and grocery retailers, Suzanne Lockhart has insider knowledge on the politics and production of our food.
After being diagnosed with depression in 1989, Suzanne spent over two decades investigating the impact of a Western diet on physical and mental health.  Through her international experience in food science, farming, and food processing, Suzanne discovered much of the food we eat today is nutritionally very different to the food our grandparents ate.
On her personal journey back to health Suzanne examined academic journals, peer-reviewed studies, and researched the pioneering work of Nobel Laureates.  She found a growing body of evidence that confirmed the modern Western diet wasn't only impacting physical health but was damaging mental health too.  The scientific literature revealed a loss of essential micronutrients in the food chain that was having a profound impact on global health and well-being.
Suzanne discovered that millions of people were deficient in the key nutrients essential for normal psychological function and metabolism.  She changed her diet, added a few food supplements, and just like the patient outcomes in many of the peer-reviewed studies she'd examined, Suzanne soon recovered from depression.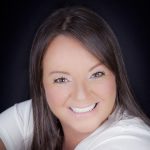 Suzanne Lockhart
After healing herself Suzanne set out to share her insights with others.  The Mad Diet book formed part of her doctoral thesis and has now sold over 500,000 copies.  Her self-publishing success didn't go unnoticed by the major publishers who lined up to buy the rights to the book.  Mad Diet was published by Hachette in 2018 and is now available from all major bookstores in the UK, Europe, US and Canada.
As the Mad Diet message spread on social media it wasn't long before Suzanne received hundreds of messages from women asking where to source quality micronutrients at an affordable price. Many were buying cheap over-the-counter products in supermarkets or low-grade supplements online.
Mad Diet readers often couldn't afford to pay the price for practitioner quality products and Suzanne felt frustrated. What was the point of women taking action to improve their physical and mental health if they couldn't afford to buy quality micronutrients? After all, buying supplements is just like buying food and quality really matters!
She teamed up with a group of nutritionists and food scientists to develop a range of micronutrients that matched the dosages in the scientific research she had studied. After spending months on laboratory tests and factory trials to eradicate harmful ingredients and authenticate the sustainability and traceability data, the Big 4 range was born. Suzanne then ensured the Mad Diet products were packaged in eco-friendly pouches, using recycled paper with biodegradable foil lining instead of plastic tubs.
Suzanne now speaks internationally about how our food is making us mad and fat. She joins a growing number of academics and scientists raising awareness about mass micronutrient deficiencies in the modern Western diet and continues to lobby governments on the urgent need for nutritional intervention in mainstream healthcare.